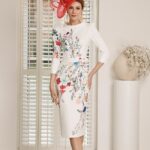 What does the mother of the bride wear?
April 10, 2022
What to wear to a summer wedding
June 15, 2022
Can you wear red to a wedding?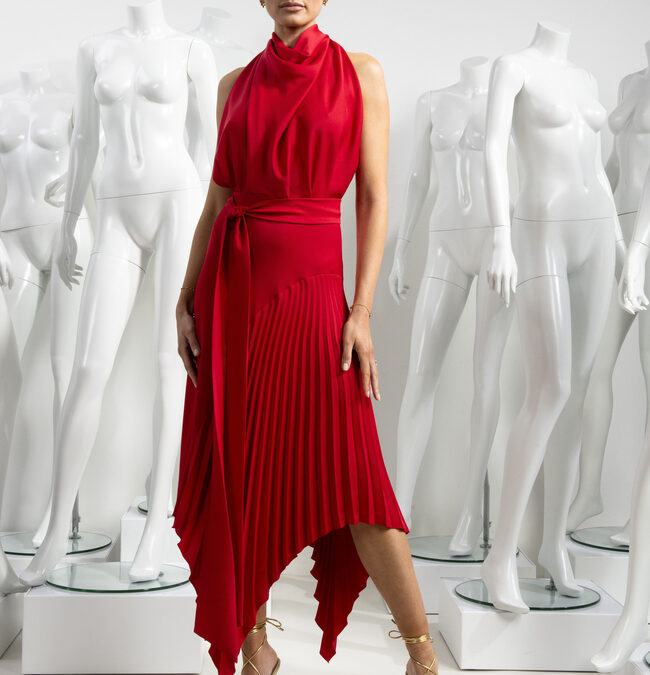 Red can be a surprisingly controversial colour to wear in the context of a wedding. Traditionally different colours carry different meanings and inferences, and red is a colour that holds particular significance for guests at a wedding.
As a very bold colour, red has a history of association with the notions of being sexy, confident and striking, all the things a guest should avoid when she is wanting the focus to be exclusively on the bride during her wedding day.
That being said, the fashion police are unlikely to make an arrest if you incorporate an aspect of red in your outfit in a way that is still in keeping with a modest, elegant and respectful overall appearance.
So when is it appropriate to choose red for a wedding outfit and when is it a step too far? Get it right and you'll be stylishly on trend. Get it wrong and you could cause a few awkward silences and the occasional strange look.
One thing to consider is the significance of certain colours in different cultures. For example, at a Chinese wedding the bride is the only person who can wear red, as in the context of this ancient culture the colour is an expression of luck and happiness. This means that if the wedding you are set to attend has a reference to Chinese culture, red may be a colour to avoid.
Just in the same way that the season of the wedding is likely to influence colour schemes, floral arrangements and perhaps even choice of venue, whether your wedding is a summer or winter wedding may well make a difference to the colours you choose for your outfit too.
A red outfit can be a beautiful complement to a winter wedding with a colour palate of richer, darker colours. If you are considering wearing red for a winter wedding, it is certainly worth looking more towards a deeper tone such as wine, berry or burgundy. For an autumn or a winter wedding, burgundy can be a particular popular colour choice for an outfit and is very complementary to the seasonal colours that may well feature in the wedding's overall colour scheme.
Of course, red as an accent colour to your outfit can elegantly complement the colour scheme of a wedding too. It's wise to remain open-minded to the colour red being an integral part of dress design you decide upon as finding the perfect outfit for you on this most special occasion is the most important thing. Don't be afraid to pick the dress that you will feel most comfortable in and that will give you that sense of confidence to be at your best on the big day.
Ultimately, every wedding celebration is unique and reflects the special characters of those getting married and those that are nearest and dearest to them. In this more accepting modern age, many of the older traditions have been thrown to one side with the very purpose of allowing us to express ourselves, which is a fabulous thing to celebrate. And that's what is at the heart of this after all – a celebration of family, of love and of sharing a life together with someone special.