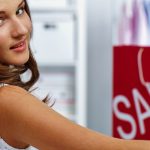 7 Ways to Be a Savvy Sale Shopper
March 15, 2019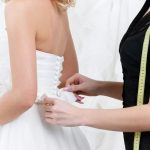 What Can You Expect From Your Bridal Appointment?
May 3, 2019
Shopping tips for the Plus-Size Bride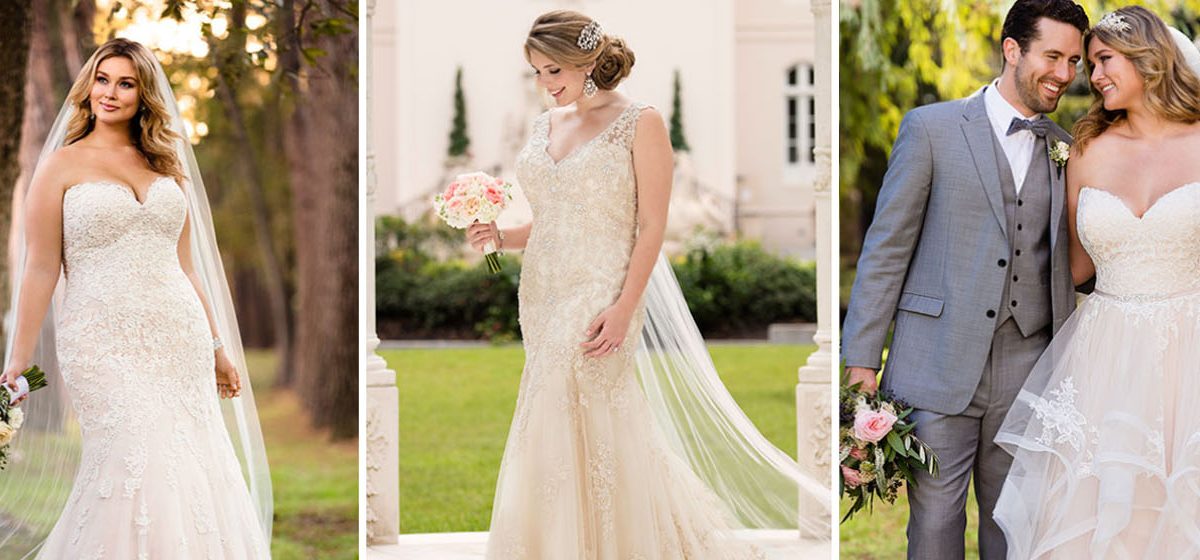 You've set the date, now it's time to find THE DRESS! For some brides, embarking on finding your dream gown can be a slightly daunting experience, but shopping for plus-size dresses can seem even more intimidating. You might have heard stories of limited styles and sizes, a special section or room in a bridal store that you are pushed towards and consultants who just don't understand what you need or want. Here at The Wedding Shop, we've made it our mission to embrace real women and bodies and we want every bride who walks through our door to know they are amazing and beautiful the way they are and please don't change!
We stock a comprehensive collection of plus size dresses up to size 30, with many of our samples 18+, display promotional adverts and posters of brides of all sizes and last year we were delighted to take on the Every Body Every Bride collection from Stella York, with sensational gowns that are getting a massive thumbs up from plus-size brides across the globe. In fact, we have an exciting Stella York EBEB event coming up on 1st-2nd June where you can try the newest designs and receive a 10% discount if you order on that weekend!
Here are a few shopping hints that will put your mind at rest before you go wedding dress shopping and ensure you walk away knowing you've ordered a gown that makes you feel amazing, beautiful and unbelievably excited to wear!
Call the store first
Before you book an appointment to try on dresses, call the bridal shop first and check what sizes they stock when it comes to plus size. This will avoid disappointment on the day if they only had your favourite dress in a size 12 and will give you the opportunity to find a store that does meet your needs.
Ignore the labels
The majority of bridal designers adopt couture sizing which means their dresses tend to come up at least a size smaller than high street shops. If you're usually a size 20, you may find yourself in a size 22 or 24 when trying on wedding dresses. We know it's hard but try to disregard the size on the label and instead focus on how great the dress looks and fits and remember that nobody on the day will be looking inside your dress to spot what size you went for!
Be open to different styles
It is very common to arrive at a bridal appointment certain that you want a particular silhouette or style – this could be because of photos you've seen online, dresses you normally go for or family member's advice, but try to keep an open mind and try on a variety of styles and trust your consultant when she pulls out a wild card or a gown completely out of your comfort zone. Also, don't let anyone ever tell you that a style is not suitable if you're plus-size, it's simply not true!
Remember the alteration process
If you've fallen in love with a dress but the strap isn't wide enough or the neckline is a little low, don't be hasty in letting it go. Here at The Wedding Shop, we offer an alteration service and our team of seamstresses can adapt your dress to suit your specific needs and we will work with you to perfect those little details, so you feel relaxed and radiant on your special day.
Buy the size that fits you now!
Many brides are tempted to order a smaller wedding dress thinking that it will motivate them to lose weight before the wedding. This can add a lot of pressure and stress to the lead-up to your big day, so we advise that you order the sample size that fits you on the day of your appointment and it can always be taken in if necessary.
To book an appointment for our forthcoming Stella York EBEB event please call 01206 767359.