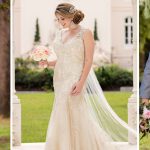 Shopping tips for the Plus-Size Bride
April 15, 2019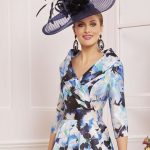 Being Confident with Colour and Pattern
June 1, 2019
What Can You Expect From Your Bridal Appointment?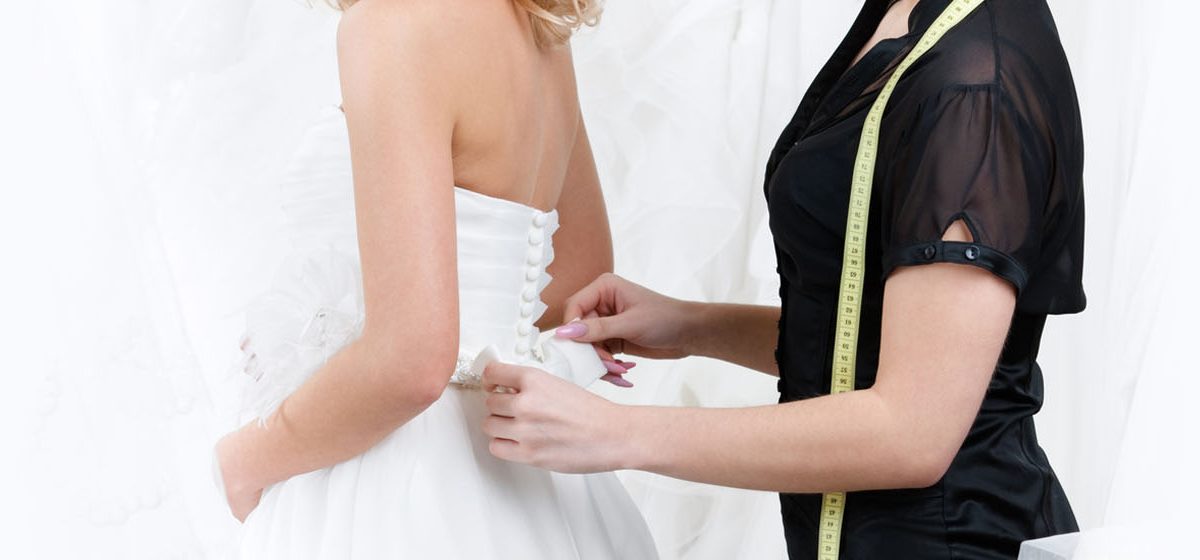 Congratulations, you've set the date, booked the venue and have a gorgeous sparkly ring on your finger, now comes the truly exciting part – shopping for your wedding dress, one of the most important purchases of your life! At this fun time, it's very tempting to rush to every single bridal shop in the county and try on every wedding dress that has gone into production. Before you make those bookings, breathe and take a moment to read what to expect from your first wedding appointment and a few tips to help you prepare and get the very best from your appointment.
While not essential before you head into a bridal boutique, it can be helpful if you have a look at the store's website to look at the style of dresses you are drawn to or any designers you specifically like or save some images on Instagram or Pinterest to show to your consultant.
Deciding who to bring with you when trying on dresses needs some careful thought. While in principle it's a great idea to bring your entire bride tribe with you, bear in mind that too many conflicting opinions can make your experience a little overwhelming and confusing, when what you really need at this time, are one or two people who know you really well, who you trust and can help you in making this decision. You may decide you want to come solo and that's great too!! Every bride is different.
As soon as you walk into The Wedding Shop, you will be greeted by a friendly face and introduced to your lovely bridal consultant who will take you and your party to a luxury fitting room and comfy seating area that will be all yours for the next hour. Your consultant will first sit with you and chat about your needs, then lead you to our gorgeous dresses where she will guide you on making choices, based on your style preferences, budget and how much time you have till your wedding day. Remember, she is well versed in finding the ideal dresses to complement all body shapes, wedding themes and personalities. Keeping an open mind is key – that wild card that you may not be wowed by at first sight could be 'the one'!
Once those dressing room curtains are drawn, it can feel a little daunting, especially if it's your first visit and one of the most common questions we are asked is 'will the dresses fit me?' Wedding dresses in bridal stores are all sample sizes, because we are unable to stock every dress in every size (can you imagine how big our shop would need to be!). This means that some of the dresses you select might not fit your perfectly – but our consultants are masters at showing you how the same dress would look in your size using clips and tricks!
During the appointment, you will go through the fun process of comparing and eliminating dresses. Saying no to stunning gowns may seem an impossible task, but keep in mind that you can only get wed in one. You will probably love more than one or two – that's why your consultant is there to help narrow it down and find 'the dress' for you.
When you know you've found The One, the sooner you can place your order, the more stress-free the whole process will be. We recommend a nine-month time scale to cover ordering the dress through to alterations. Once your dress has arrived, it never leaves our shop and we can store it right up to your wedding date, giving ultimate peace of mind.
Are you ready to visit us and find 'the one'?
We can't wait to meet you so book your appointment today by calling 01206 767359 or book online. Saturdays and Sundays get very busy at TWS, so booking in advance is always advisable. When you call, we like to have a quick chat with you to get to know you – we'll ask you your wedding date, venue, if you have any particular wedding dress styles in mind or have a favourite designer. Similarly, if you book online, we ask you to fill in a questionnaire so we can be fully prepared and have some stunning dresses in mind for you when you arrive for your visit!