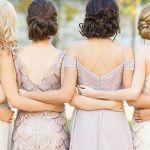 How to Choose the Perfect Bridesmaid Dresses
February 9, 2019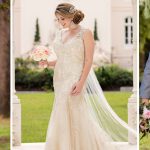 Shopping tips for the Plus-Size Bride
April 15, 2019
7 Ways to Be a Savvy Sale Shopper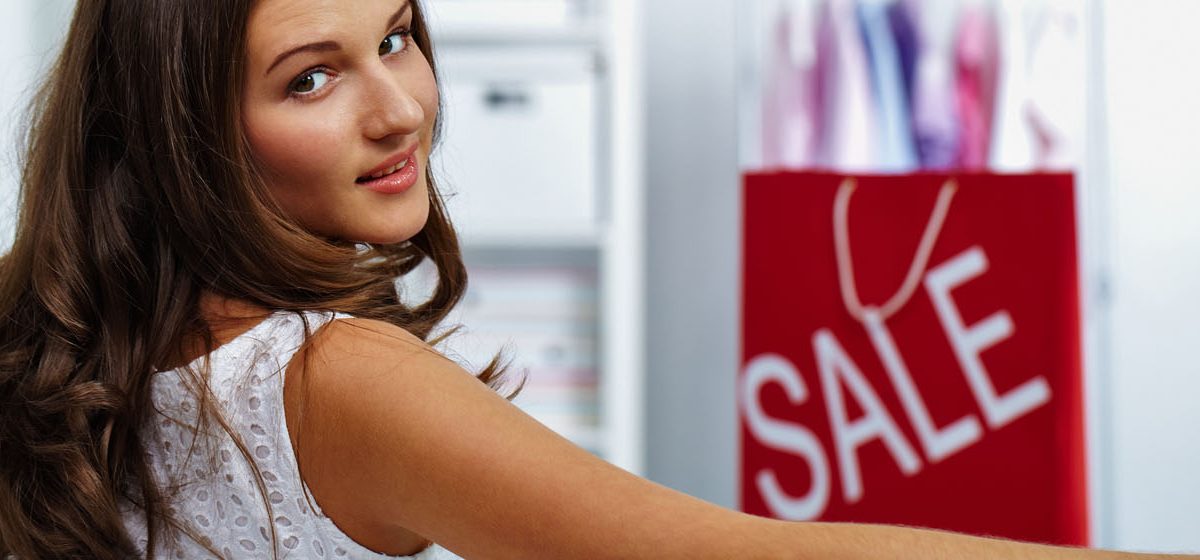 To make way for our new collections coming in, we are hosting some special Spring sales events at The Wedding Shop that are not to be missed! We have our Bridesmaids Bash this weekend – 16th-17th March, with gorgeous bridesmaid gowns on offer from just £30, plus our Easter bonanza being held in April, with amazing bargains on designer bridal gowns, bridesmaid dresses and occasion wear so you can kit out your whole bridal party in one easy swoop, while saving hundreds of pounds!
Sample sales are the best place to head to if you're short on time to order a dress and wait for delivery times, are on a strict budget or love the idea of falling in love with a dress and taking away your dream outfit the same day! For true sales success though, there are a few steps you need to take before you hit the shops. Follow our tips to sail through the rails with ease:
1) Do your research
It can feel overwhelming heading into a sample sale and faced with lots of rails of dresses, so try to establish a good understanding beforehand of the styles you like, to make the experience as calm and stress-free as possible. Bring some photos on your phone of outfits you love or make a note of the designers you are particularly drawn to ensure you are guided to the right area.
2) Establish your budget
Have an honest conversation with yourself before you hit the shops what you want to spend on a wedding dress, bridesmaid gowns or mother of the bride outfit, that will not only help your search on the day, but if you do have to make a speedy decision on the spot, you won't regret it later!
3) Have an open mind
While it's great to come armed with the style, colours and fabrics you are looking for, it's always good to be a little flexible and be prepared to try on that 'wild card' you wouldn't normally think to choose that may be suggested to you by one of our consultants. Think outside the box a little and take a risk, you never know that gem you might find!
4) Be ready to buy
If you find a gown or outfit you absolutely adore, you need to be prepared to act fast and buy that day as there's normally only one of that design, so your shopping time is more limited. Sale shopping isn't the time to be indecisive and procrastinate as the next customer through the door might snap up the very dress you've just tried on!
5) Buy the right size
The aim of buying in a sale is to save money, so it's important that you buy a dress in the right size, to avoid any hefty alteration bills. There is no point falling in love with a size 20 gown if you're a size 12, so only say yes to a dress if it can realistically be altered to your size. As a rule of thumb, you should be able to have a dress altered one or two sizes either way.
6) Limit your shopping companions
Sale days can be super busy in bridal shops, so it may be best to just bring one or two trusted family members or friends instead of your entire bride tribe. Also, too many people and opinions can make you feel overwhelmed and hinder decision making so keep your group small.
7) Wear the right underwear
Remember to wear nude, seamless underwear when heading to the sales so you'll feel confident when trying on dresses, have lovely smooth lines and you'll be able to visualise how your dress will look on the day.
8) Inspect the gown
Before you commit to any purchase, look over the dress for any damages and make sure you're 100% happy before you leave the store as sale items are non-refundable.
The buzz of a sample sale is hard to beat and when you come to The Wedding Shop, there will be a team of dedicated consultants on the shop floor to offer advice, help you try on outfits and hopefully bag a bargain! To snap up an appointment for our forthcoming events call 01206 767359.