Occasion Wear Sale Now On!
The Wedding Shop Colchester
UPCOMING EVENTS AT THE WEDDING SHOP
Suzanne Neville Trunk Show
Join us for our Suzanne Neville Trunk Show from 1st - 3rd December! These dates only, we will have additional styles in the store to preview, featuring the couture craftsmanship and details Suzanne Neville is known for. Appointments are required to ensure that we are able to see as many brides as possible!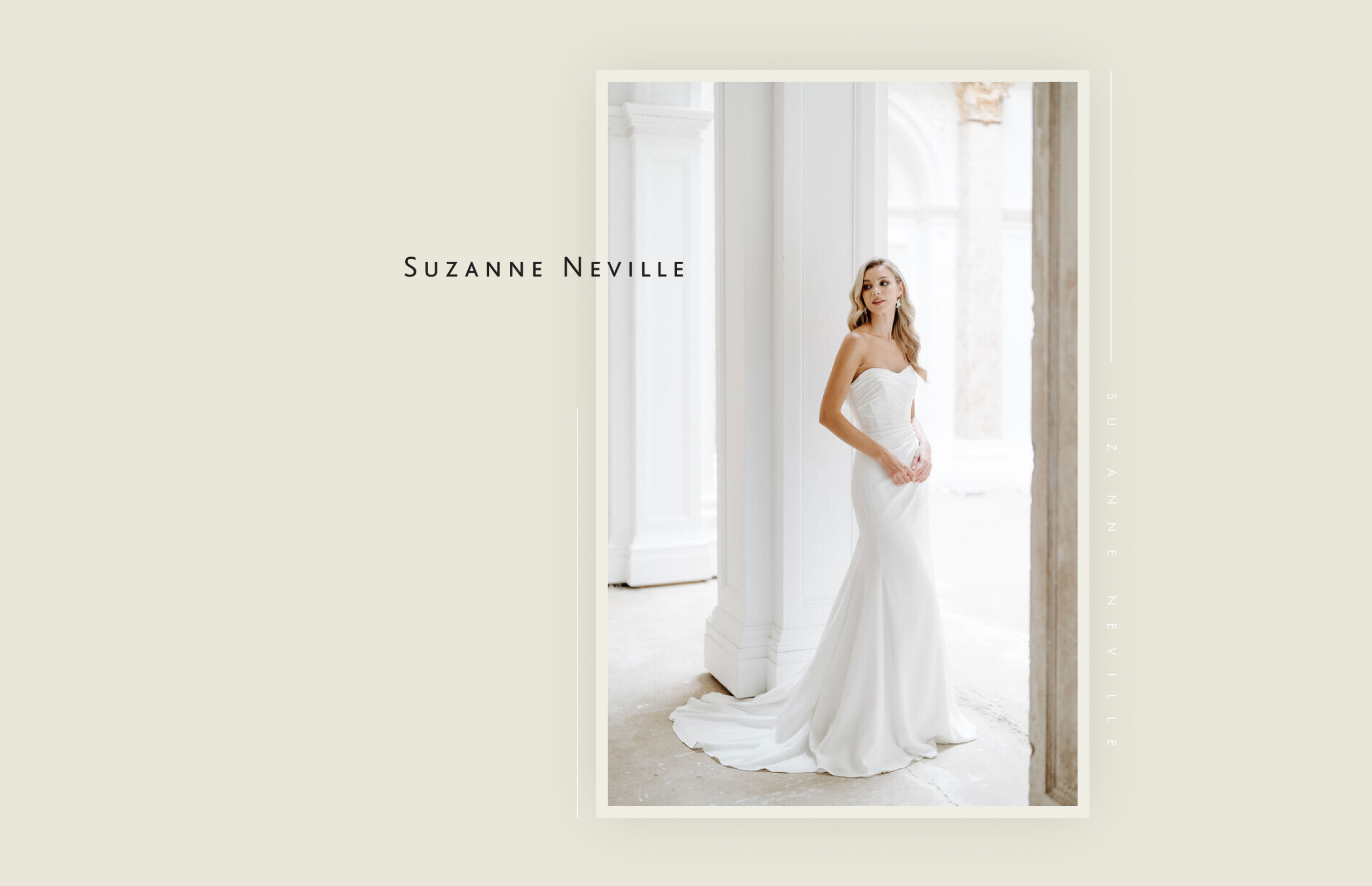 WHY CHOOSE THE WEDDING SHOP?
Award-winning bridal boutique in Colchester
Established in 1980, The Wedding Shop is proud to be one of the UK's leading bridal boutiques. Our shop is renowned locally as the perfect way to pick out your dream wedding dress in a relaxed and friendly setting. We understand that everyone that steps through our doors is truly unique and that's why we stock a huge range of samples and gowns ready to be tried on whatever your size and figure.
As well as stocking some of the most sought-after wedding dresses, we also have a wide array of stunning mother of the bride dresses and outfits from the world's leading designers, including Veni Infantino. All of which can be purchased online or in-store, so browse our line-up in your own time and book an appointment to come and see us at our luxury Colchester boutique when you're ready to find the right outfit.
Hope you're having a good day. I just wanted to say a big thank you to all the team especially Josie who helped me buy my dream wedding dress. Josie was so warm, helpful and professional. My mother and I had the most wonderful experience at the store. I can't wait to return to pick up my dress in a few months. Thank you all so much.
Jennifer Cotter
I would just like to thank you so much for being so wonderful and helpful with the dress purchase, I have now tried it on and it's amazing! I very much look forward to wearing it on Easter Monday for my daughter's wedding. Thank you once again for being understanding and so nice, I am very grateful to you both!
Jacqueline X
I just want to say thank you to all the wonderful ladies at the Wedding Shop who helped me choose my dress. I had a fabulous experience with each and every one of you, with every visit my mind was put at ease and your advice is second to none! Had the most amazing day at Woodhall Manor, Woodbridge. Thank you once again, a very happy bride.
Claire Good
Thank you so much for arranging the most beautiful wedding dress for me - I absolutely love it! Such a shame I only get to wear the dress once! Thanks also to the staff at the shop for their fantastic service. As requested, I've enclosed a photo of me in my 'frock' for your shop's photograph wall. Many thanks again to all of you for everything, I will be recommending you to all of my friends.
Charlotte Clark
Get in touch if you have any questions
Or visit us in store.